Welcome to Australia's Premier Train Shop
290 BAY ST, BRIGHTON 3186.
Bigger, Brighter and Better.
50 meters from North Brighton Station on the Sandringham line from Flinders Street Station (usually platforms 8,9,12)
Meters from the Bus stop for routes 219, 626, 703 and 823.
Car parking all around but best on other side of railway line behind the shops and next to the railway line.
Train World is Australia's premier model railway shop. We can cater for all your railway and railroad requirements from models to books, magazine and videos.
We have been in business for over 40 years, open 7 days a week and only closed 5 days a year.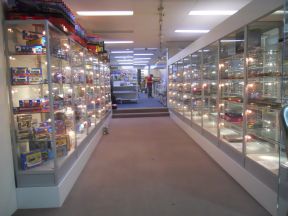 Arriving Platform One
Check out our recently arrived books
Go to the right hand side and below Book List click on where it says  click here
(in dark blue almost hidden below station sign with Book list written in the sign)
Then on the next page go to the right and click on Click Here  again.
You will now see the recently arrived list of new and secondhand books.
Or go to the URL
http://www.bookshops.com.au/show_all_books.php?client_id=3536
Check out the product arrived, arriving and to come
SCT Locomotive moving ahead.  Order your SCT Locomotive today, 8 numbers available. Expected mid 2015.
VHGY/VHGF Victorian Bogie Bulk Wheat Hoppers coming soon.  See advert for details.
Eureka Victorian Railways 4-6-4 Hudson R-Class locomotives available now, order now or pick from what we have in store.
Powerline Models 81 Class (8108, 8181 and 8184), 48 Class candy (48107, 48121 and 48125) and Red Terror (4894 & 4895).


ON Track, Southern Rail and Eureka products in stock
NSW NHRH Bat Wing Coal Hoppers in store now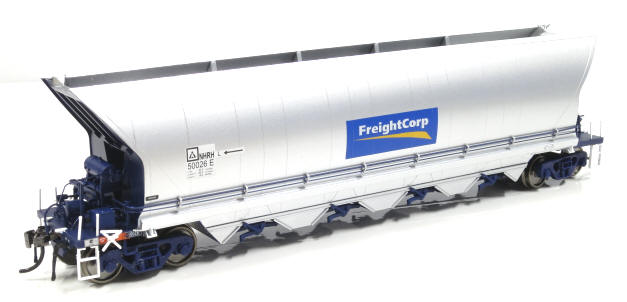 Victorian Flat Top T-Class has arrived and is available in store now.
Get your Series 1 VR Flat top T Class from Train World now before they sell out again. Bendigo Rail Models has released 18 models, some with weathering, including 1955-57 T320, T321, T325, T333, T338, T346. 1957-70 T323, T327, T332, T340 and T1970-1980 T322, T324, T326, T331, T335 and T341.
Walker Cars, a VR railcar, by Auscision in stock.
Various liveries and numbers available including blue and Silver, blue and gold with blue roof, blue and gold with gold roof and as preserved.
VR "J" Series Hopper wagons by Auscision in stock, some versions already sold out.
Quarry wagons by Auscision in stock. VR, V/Line, PN.  Some versions already sold out
VR GH 4 wheel wagons in stock by Auscision NOW
MORE Austrains Victorian C Class and Victorian X Class locomotives still in stock.
Powerline Models T Class locomotives available in VR, V/Line, GN, WCR and YPR.
SCT PBGY and PBHY  wagons in stock and available.
Atlas, Athearn, BLI, Genesis, MTH and Walthers arriving every 5-6 weeks.
Arriving aroiund March 2014 NSWGR BCH and BWH wagons by Powerline Models.
Powerline Models VR Louvre vans in stock and available.
NEW Powerline Models NSW 48 Class Tuscan locomotives in stock .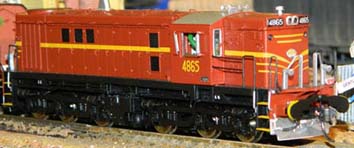 Austrains, Auscision and Eureka in stock, Southern Models to come.
Auscision Walker cars now in stock Auscision
A Book for the Children by Australian Author Glenn Brooks in store and available now.
Exhibitions for 2014
June: Perth, Adelaide, and Waverley.
July: Stawell.
August: Sunshine, Newcastle and Caulfield
October:  Liverpool
November: Wagga Wagga
Train World FaceBook Pages
Train World Books:
https://www.facebook.com/pages/Train-World-Books/314794941994601
Train World Used:
https://www.facebook.com/pages/Train-World-USED/412356642225760
Train World Exhibitions:
https://www.facebook.com/pages/Train-World-Exhibitions/731845416844366
Train World (main FaceBook page)
https://www.facebook.com/trainworld