Welcome to Australia's Premier Train Shop
290 BAY ST, BRIGHTON 3186.
Bigger, Brighter and Better.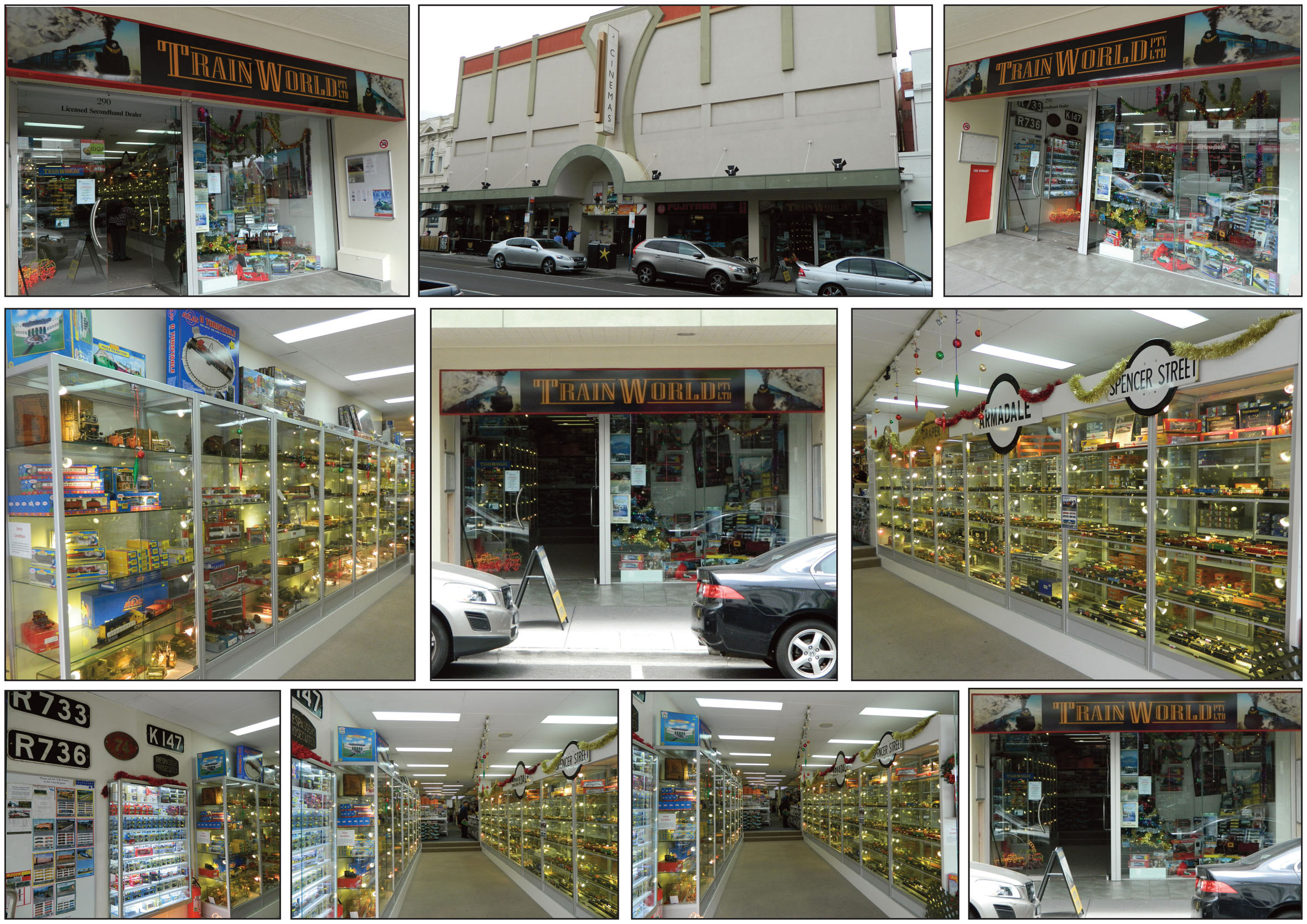 50 meters from North Brighton Station on the Sandringham line from Flinders Street Station
(usually platforms 8,9,12)
Meters from the Bus stop for routes 219, 626, 703 and 823.
Car parking all around but best on other side of railway line behind the shops ( 7 Eleven)
and next to the railway line.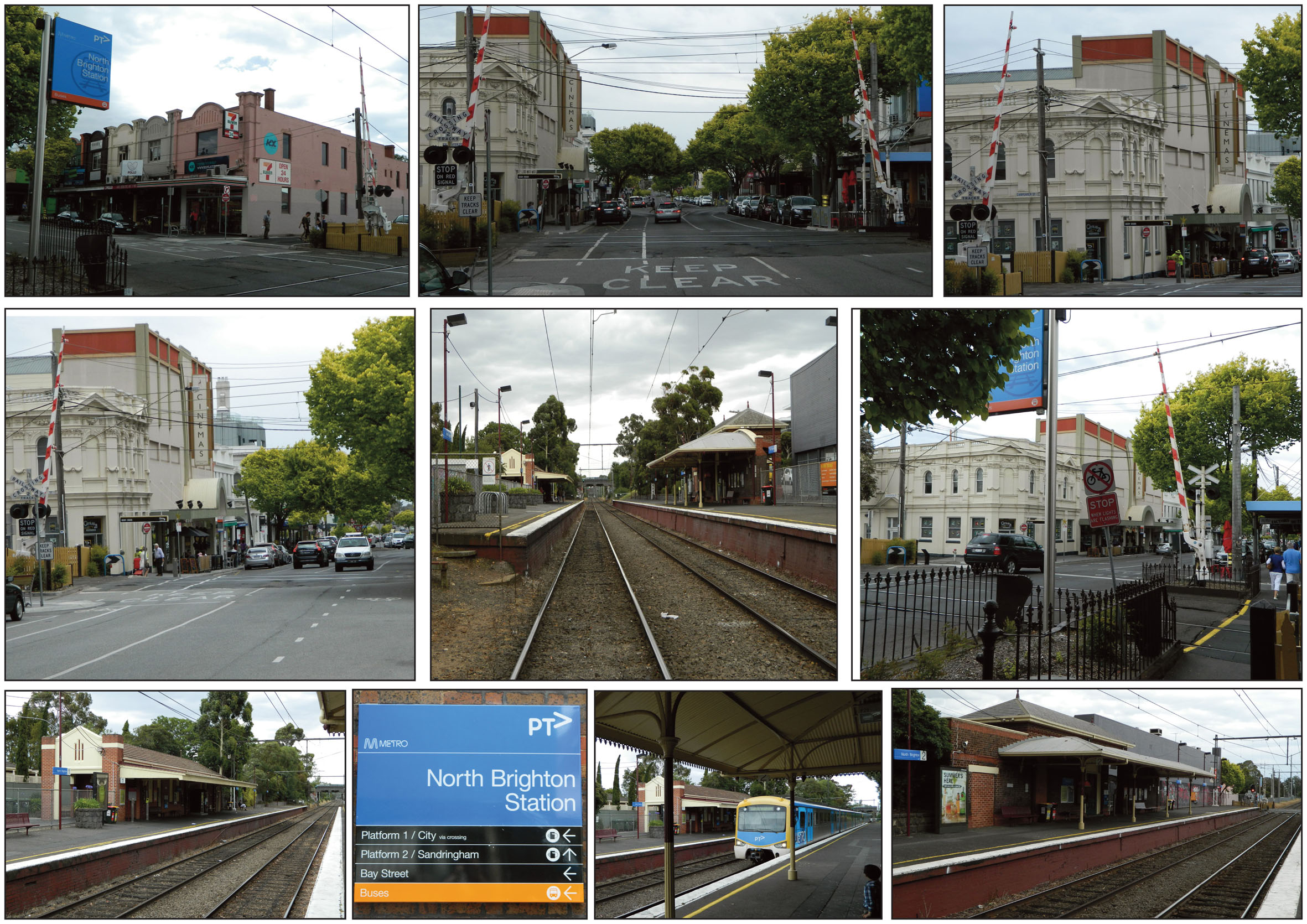 Train World is Australia's premier model railway shop. We can cater for all your railway and railroad requirements from models to books, magazine and videos.
We have been in business for over 40 years,
open 7 days a week
and only closed 5 days a year.
(CLOSED: New years day, Good Friday, ANZAC day, CHRISTMAS day and Boxing day)
Attending an Exhibition that Train World will also be attending and need some products or items ?
Contact us about a week before hand and we will send it to the Exhibition for you.
Yes we can send your wish list, required purchases and product to pick up to an exhibition.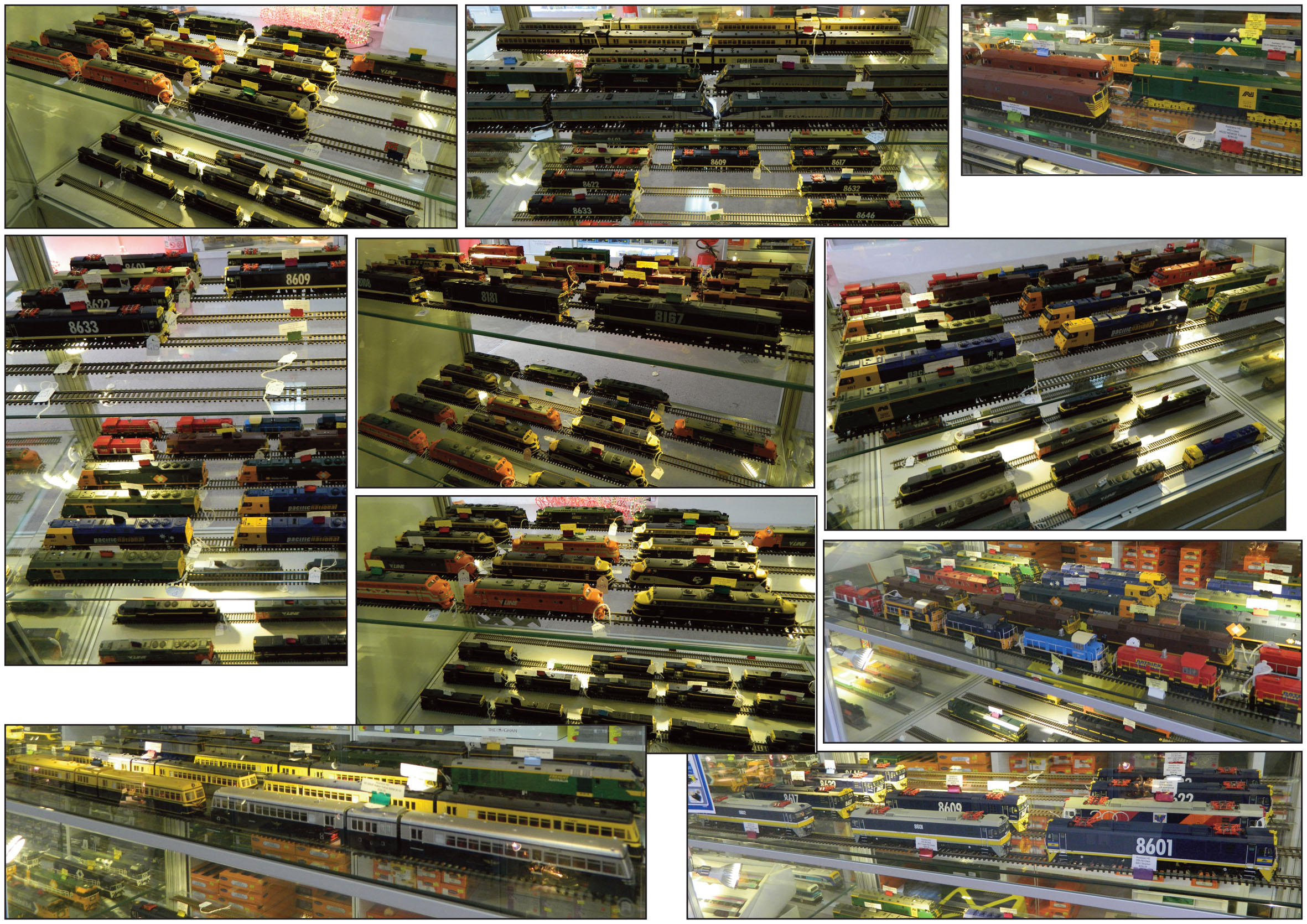 BOOK lists and our ever changing book listings
Check out our recently arrived books and our current stocks of books.
Go to the right hand side and below the "Book List" station sign where it says " Click here".
Then on the next page go to the right and click on Click Here again.
You will now see the recently arrived list of new and secondhand books.
Or go to the URL
http://www.bookshops.com.au/show_all_books.php?client_id=3536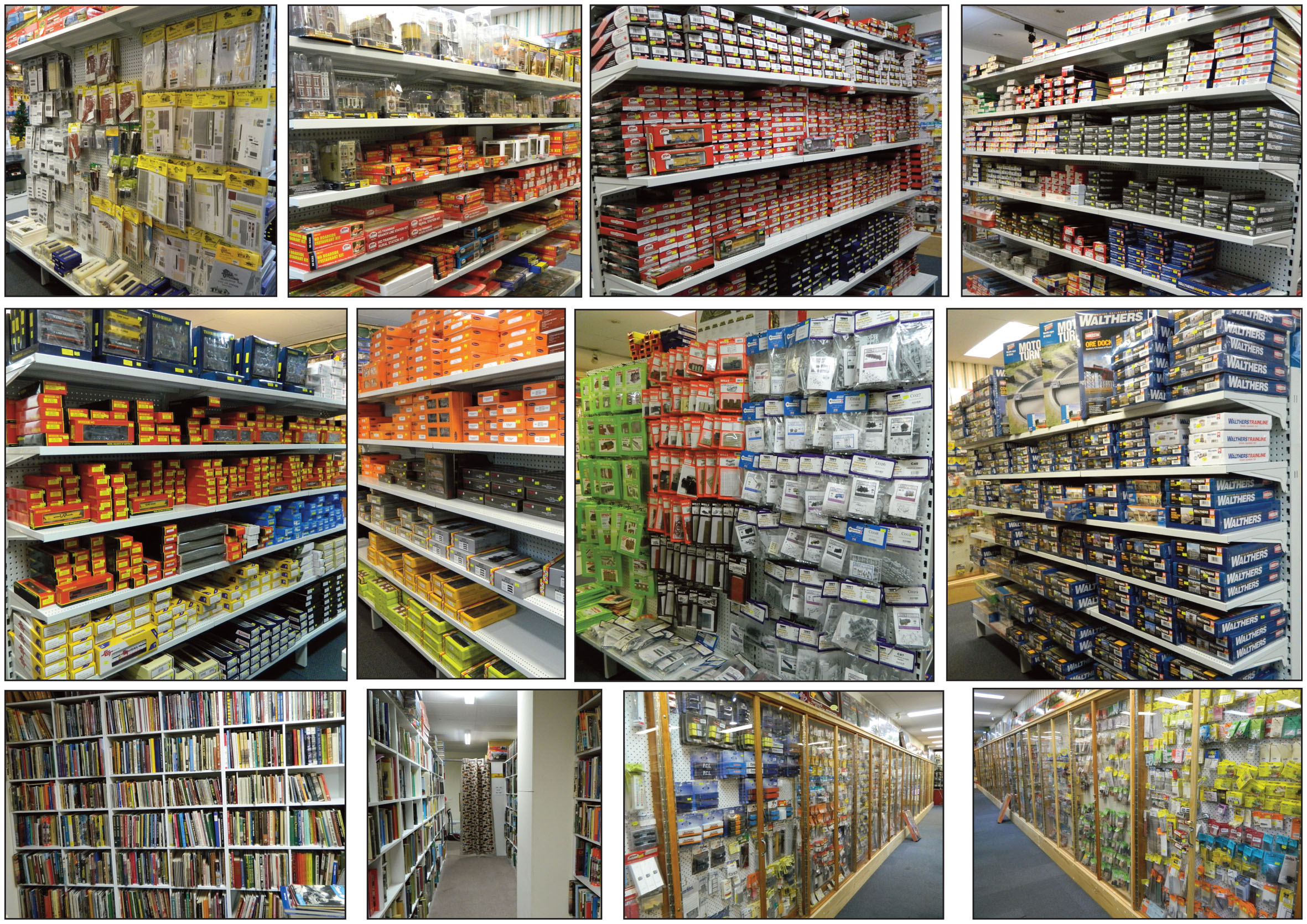 Check out the product arrived, arriving and to come
SCT Class Locomotive still expected for a late 2015 delivery.

Paint finish samples on display now with a few minor corrections required.
Pre-Order deal has closed but you can still order a SCT locomotive to ensure you get the number you want.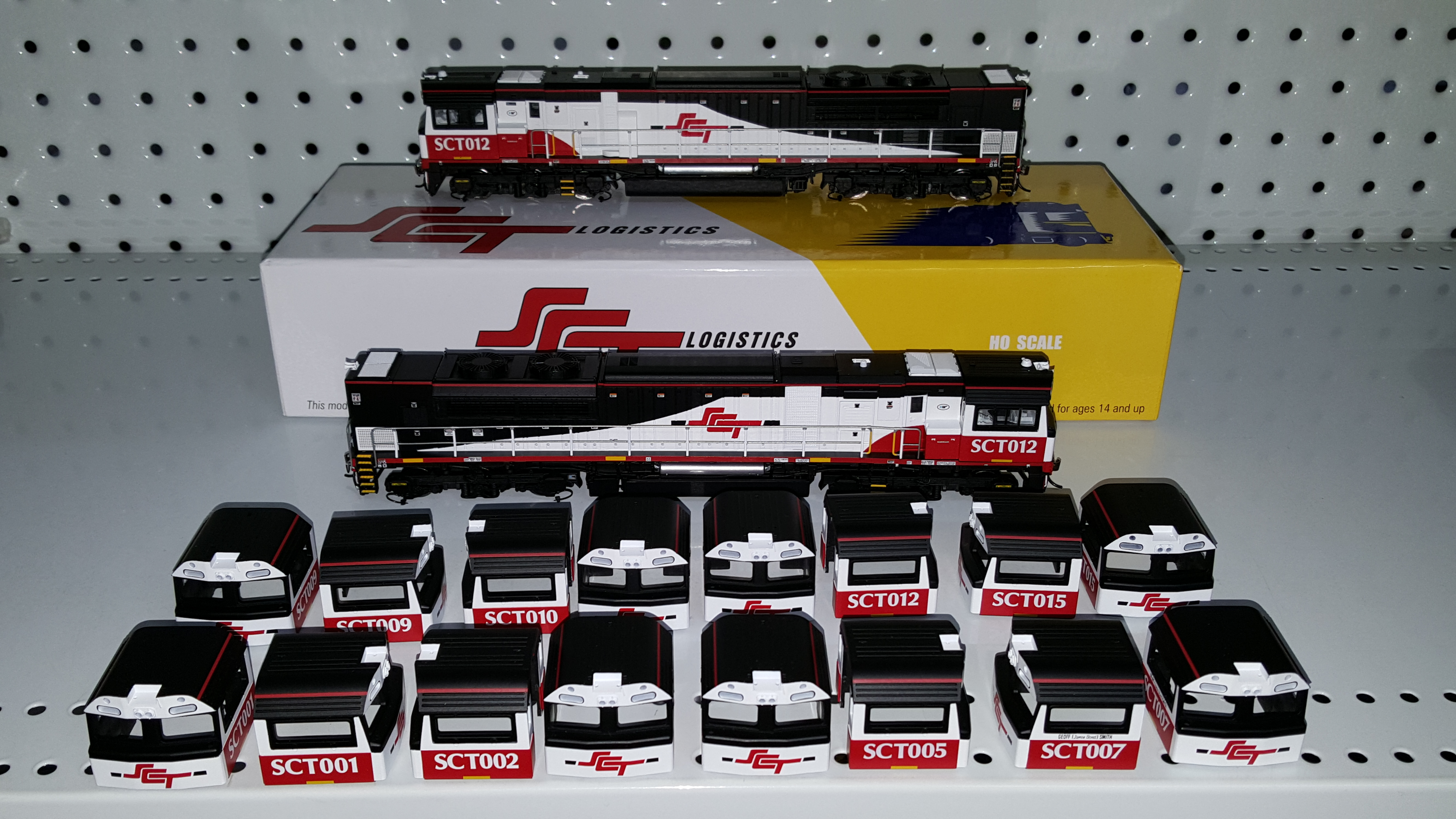 Second production run of the Victorian VLocity Rail car
Some in stock now.  More to come.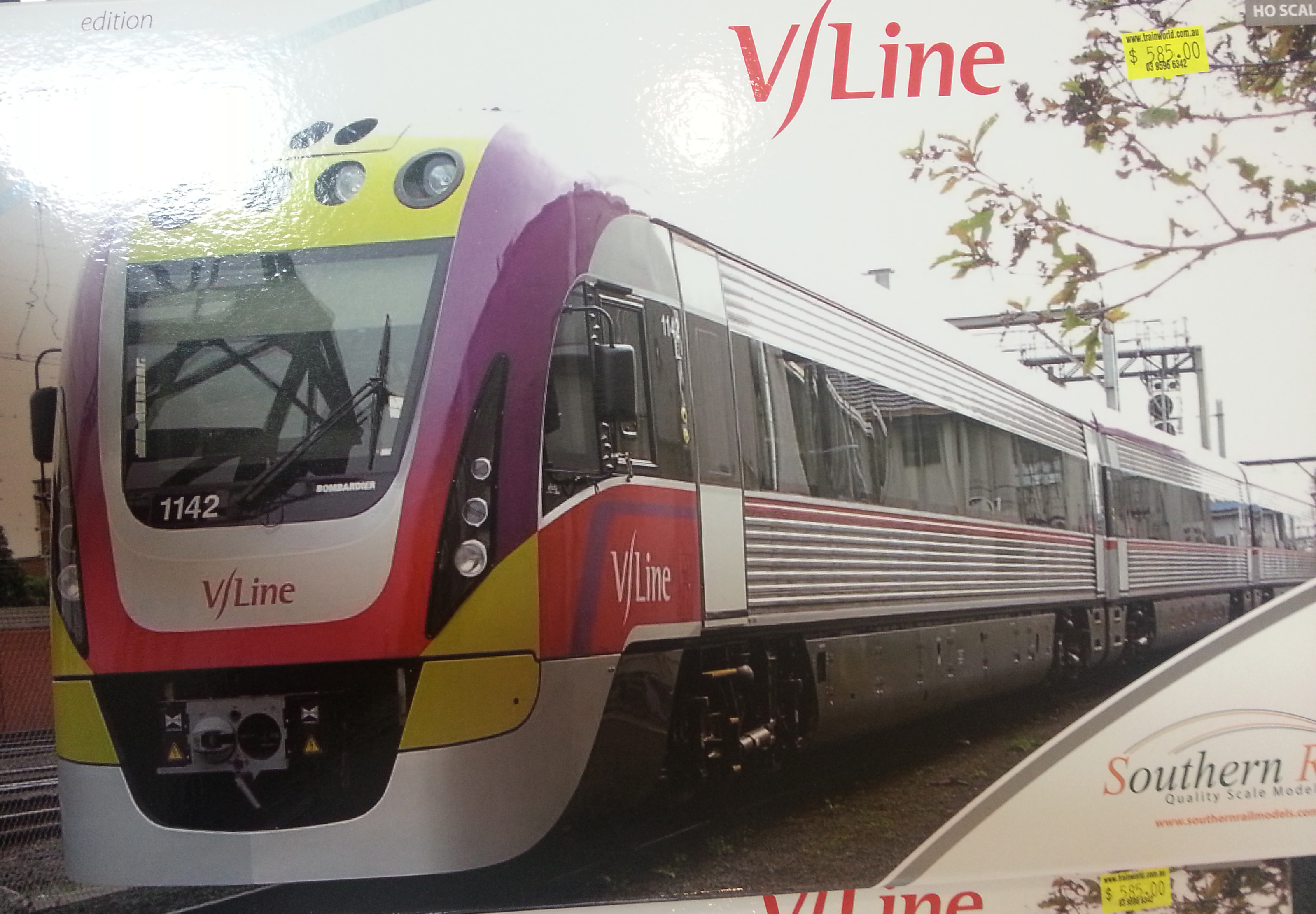 Auscision NSW XPT sets in now.
Auscision Victorian P-Class Locomotives in stock
and
GT48 Class Locomotives.
In Store Now
Train World Exclusives
V/Line wheat hopper 3-packs V/Line test liveries.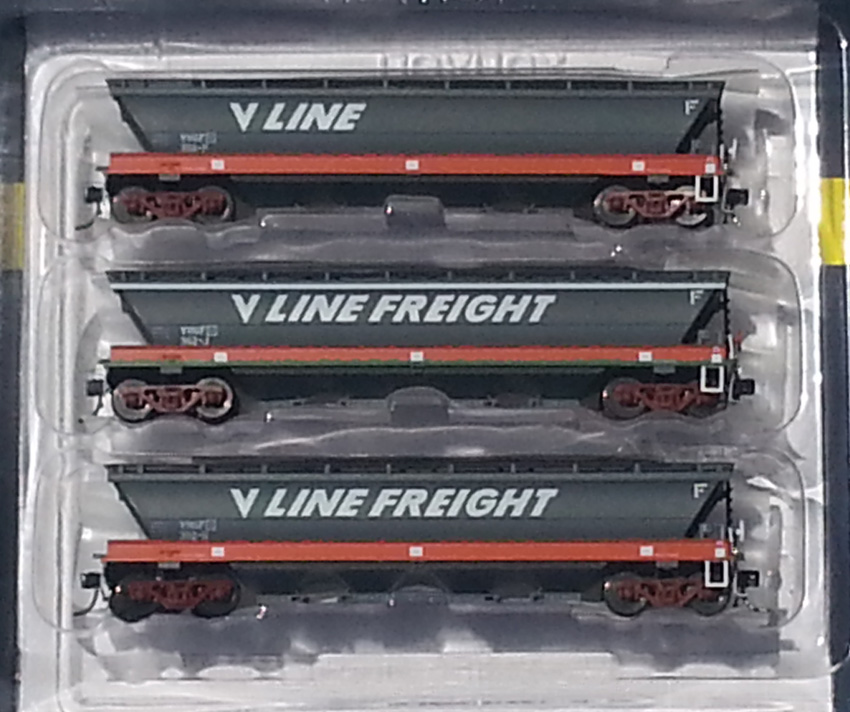 V/Line wheat hopper 3-pack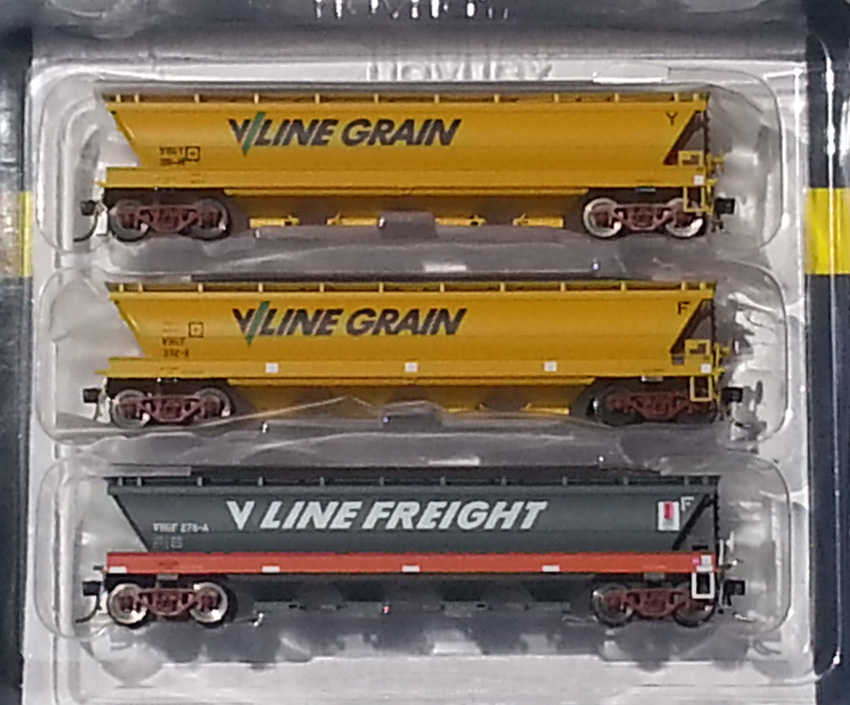 NSW SRA NHDA Coal Hopper 3-pack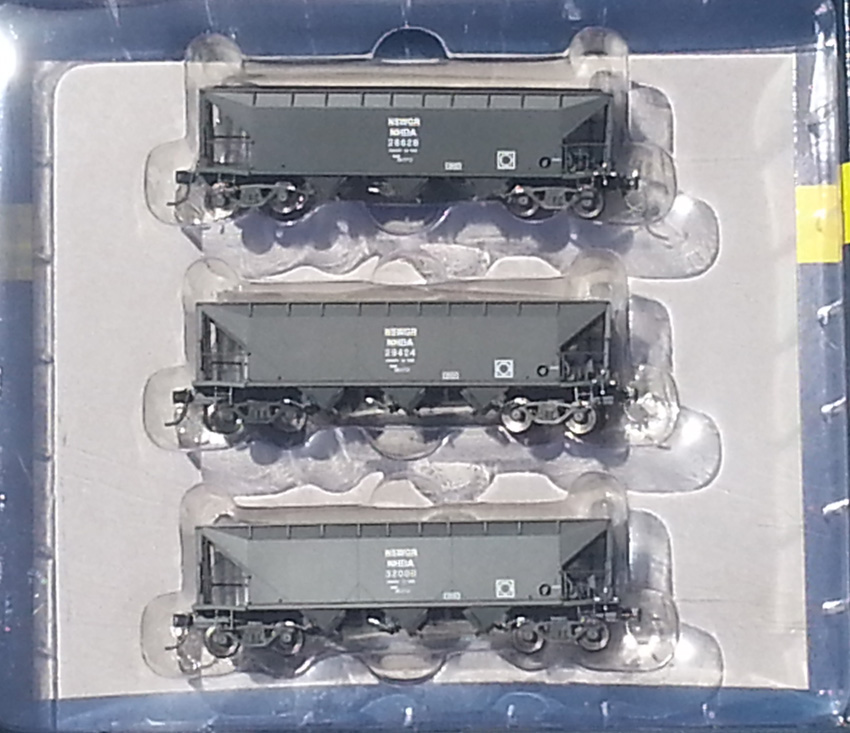 NSW SRA NGBA Wheat Hopper 3-pack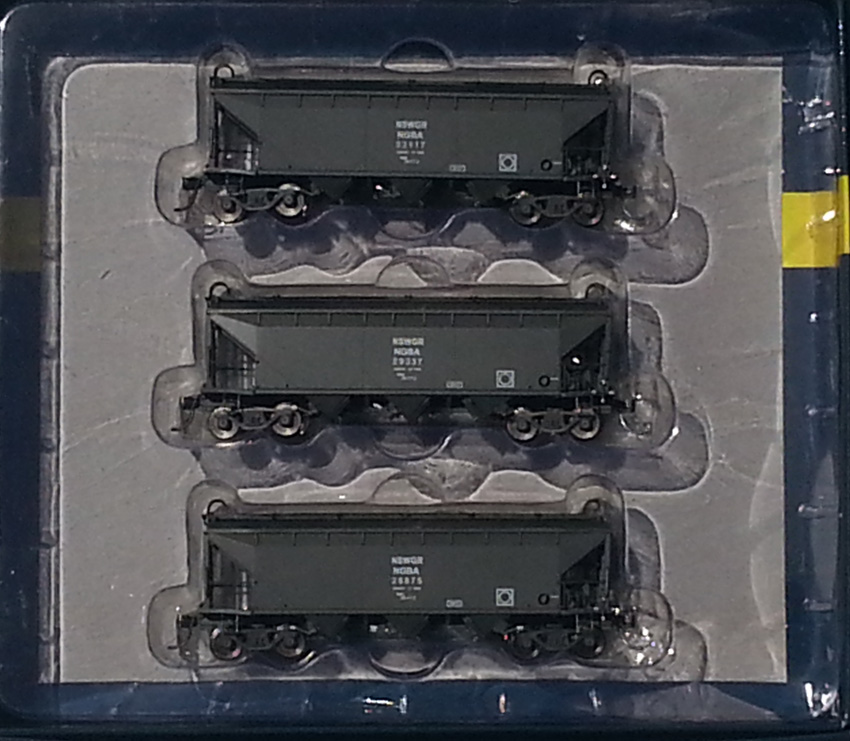 Freight Australia VHBF wheat hopper 3-packs
(two different packs available giving a total of 6 numbers)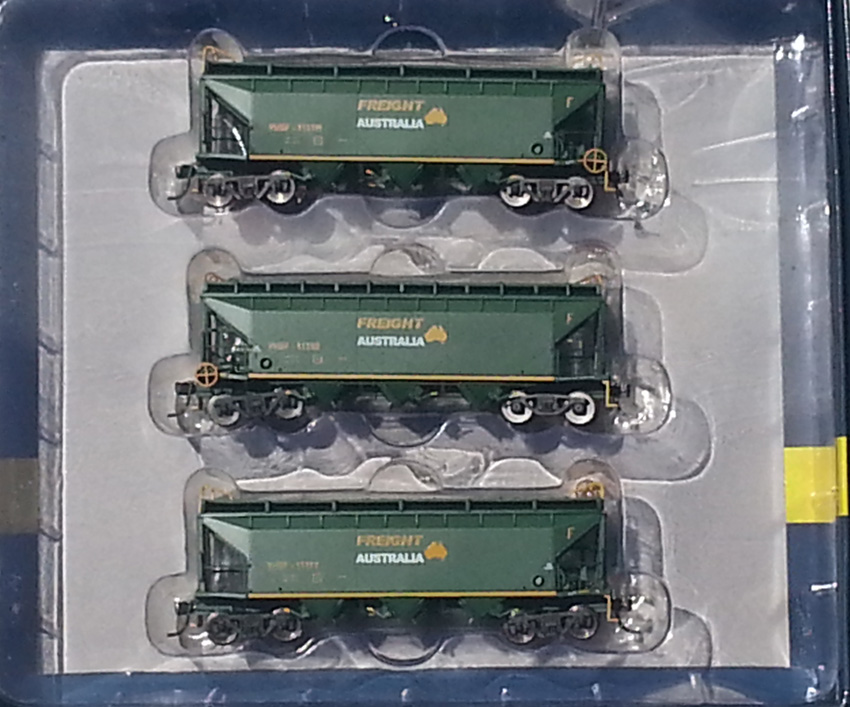 In store and all available NOW.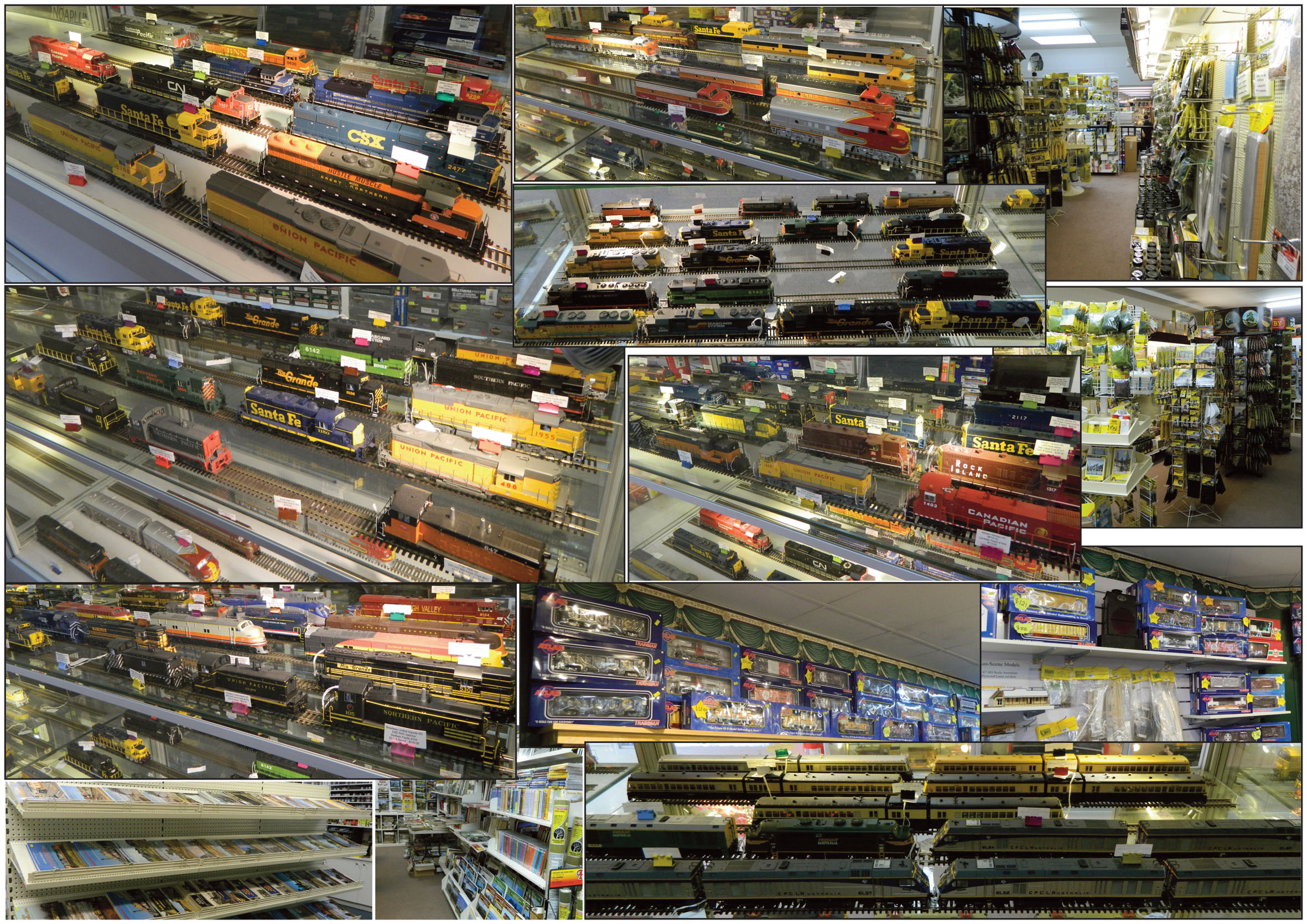 GJF/VHGY/VHGF Victorian Bulk Wheat Bogie wagons from Powerline Models in store.
With VR, V/Line Grain, V/Line Freight, ABB and CUB all now available and in store.
PD-100A-222 GJF-222 VR
PD-101A-303 VHGY-303 VR

PD-102A-316 VHGY-316 V/Line
PD-103A-332 VHGF-332X V/Line

PD-106A-302 VHGF-302H VF

PD-107A-323 VHGF-323J VF-ABB

PD-108A-259 VHGF-259 VF-CUB
NSWGR BCH (Bogie Coal Hopper) and BWH (Bogie Wheat Hopper) are both now available from Powerline Models and are in store now with 8 running numbers in each.

PC-100A BCH-28625 NSWGR
PC-100B BCH-28702 NSWGR
PC-100C BCH-28909 NSWGR
PC-100D BCH-28999 NSWGR
PC-100E BCH-29209 NSWGR
PC-100F BCH-29417 NSWGR
PC-100G BCH-32393 NSWGR
PC-100H BCH-32749 NSWGR

PC-101A BWH-28735 NSWGR
PC-101B BWH-28962 NSWGR
PC-101C BWH-29298 NSWGR
PC-101D BWH-29423 NSWGR
PC-101E BWH-32008 NSWGR
PC-101F BWH-32274 NSWGR
PC-101G BWH-32545 NSWGR
PC-101H BWH-32638 NSWGR
NSW SRA NHDA Coal Hopper in stock (4 running numbers)
NSW SRA NGBA Wheat Hoppers in stock (4 running numbers)
Freight Australia VHBF Wheat Hoppers in stock (3 running numbers)
Eureka Victorian Railways 4-6-4 Hudson R-Class locomotives available
order now or pick from what we have in store.
Powerline Models 81 Class (8108, 8181 and 8184),
48 Class candy (48107, 48121 and 48125) and Red Terror (4894 & 4895).
Available in store until stocks sell out.


Victorian Flat Top T-Class has arrived and is available in store now.

Get your Series 1 VR Flat top T Class from Train World now before they sell out again.

Bendigo Rail Models has released 18 models,some with weathering, including 1955-57 T320, T321, T325, T333, T338, T346. 1957-70 T323, T327, T332, T340 and T1970-1980 T322, T324, T326, T331, T335 and T341.
Walker Cars, a VR railcar, by Auscision in stock.
Various liveries and numbers available including blue and Silver,
blue and gold with blue roof, blue and gold with gold roof and as preserved.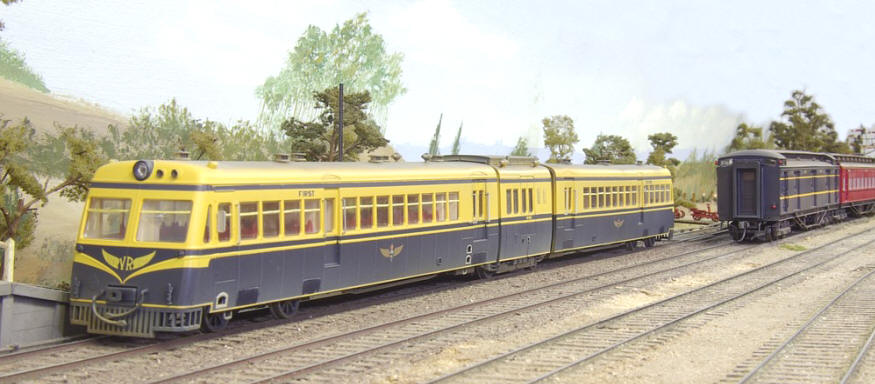 MORE Austrains Victorian C Class and Victorian X Class locomotives still in stock.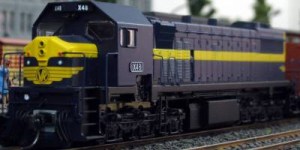 AUSTRAINS G-Class and BL-Class in store
Powerline Models T Class locomotives available in VR, V/Line, GN, WCR and YPR.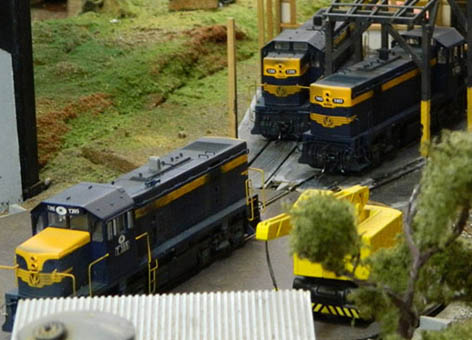 SCT PBGY and PBHY wagons in stock and available.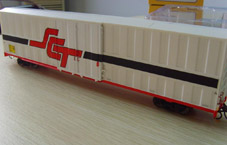 Atlas, Athearn, BLI, Genesis, MTH and Walthers arriving every 5-6 weeks.
Powerline Models VR Louvre vans in stock and available.

VSX/VSF Louvre Van VR with kadee
PD-200A -809 VSX-809 VR
PD-200A -930 VSX-930 VR
PD-200A -834 VSX-834 VR
PD-200A -801 VSX-801 VR
PD-200A -847 VSX-847 VR
PD-203A -1036 VSF-1036 VR
PD-203A -1037 VSF-1037 VR
PD-203A -1038 VSF-1038 VR
PD-203A -1039 VSF-1039 VR
VLEX/VLEY Louvre Van VR with Kadee
PD-205A-803 VLEX-803 VR
PD-205A-808 VLEX-808 VR
PD-205A-812 VLEX-812 VR
PD-205A-937 VLEX-937 VR
PD-208A-813 VLEY-813  VR
PD-208A-822 VLEY-822  VR
PD-208A-849 VLEY-849  VR
PD-208A-986 VLEY-986  VR
VLNX Louvre Van VR with Kadee
PD-211A-22 VLNX-22  VR
PD-211A-19 VLNX-19  VR
PD-211A-20 VLNX-20  VR
Powerline Models NSW 48 Class Tuscan locomotives in stock .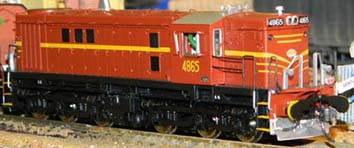 Austrains, Auscision and Eureka and Southern Models products in store.
Auscision Walker cars in store.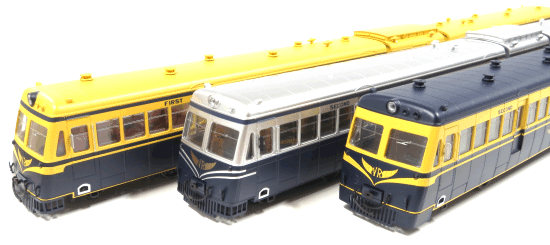 A Book for the Children by Australian Author Glenn Brooks in store and available now.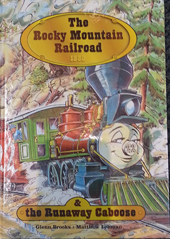 ORDERS
Internet orders:
This email address is being protected from spambots. You need JavaScript enabled to view it.
This email address is being protected from spambots. You need JavaScript enabled to view it.
Fax orders:
03 9596 3917
Phone orders:
03 9596 6342
Train World provides an ordering, holding and Lay By service.